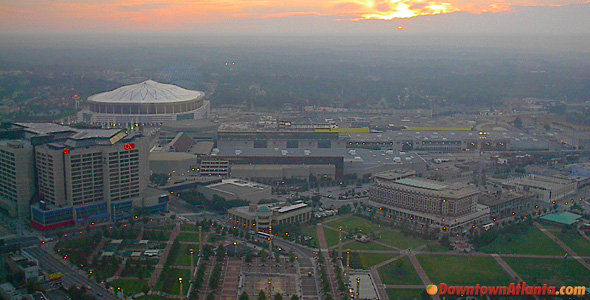 Centennial Olympic Park: A Legacy of the 1996 Atlanta Olympics
Centennial Olympic Park, nestled in the heart of Downtown Atlanta, is a lasting tribute to the city's role as the host of the 1996 Summer Olympics. The instant you arrive in the Downtown Atlanta area, you're guaranteed to encounter the world famous Centennial Olympic Park. This historic park unites several of the city's largest attractions including, the World of Coke, the CNN Center and the Georgia Aquarium and is a gathering place for many of the city's top festivals, concert series and special events.
During the late seventies, the area where the park is currently located was nothing more than a run-down part of town that did nothing to contribute to the bustling Downtown Atlanta corridor. After winning the international bid for the 1996 Summer Olympic Games, the area quickly underwent a major renovation and became the epicenter of the games and all of the festivities.
After the Olympic Games were over, the popularity of Centennial Olympic Park remained and after a slight renovation for regular daily usage, the park quickly became one of Downtown Atlanta's top outdoor venues.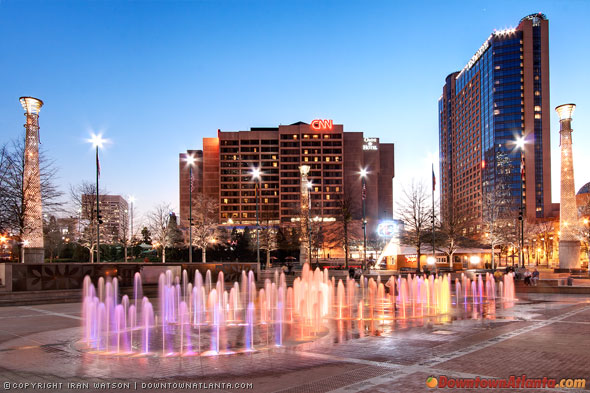 Sitting on twenty-one acres of land, Centennial Olympic Park boasts beautiful fountains, sprawling grass areas and a water feature that is the highlight of the summer for local children and visitors seeking a fun way to cool down.  One of the park's most iconic features is the Fountain of Rings, a dazzling interactive water fountain adorned with the five Olympic rings. This captivating water feature delights visitors with synchronized water shows, offering respite on hot Atlanta days.
Many of the city's largest community-wide events take place at Centennial Olympic Park including; Wind Down Wednesdays, a jazz concert series and the Fourth of July extravaganza. Whether you're in the mood for a leisurely stroll through a piece of Olympic history or you're enjoying an outdoor concert with friends, the Centennial Olympic Park experience is one to be cherished.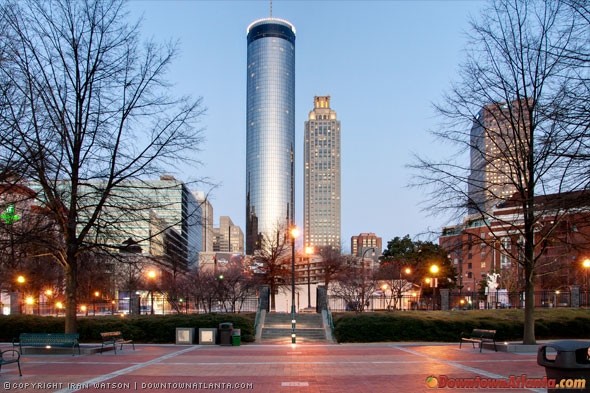 Centennial Olympic Park
265 Park Ave West N.W.
Atlanta, Georgia 30313-1591
For more information, please call (404) 223-4412.  For a recorded message of general Centennial Olympic Park information, such as park events, hours and directions, please call (404) 222-PARK (7275).
Photo credit: Iran Watson