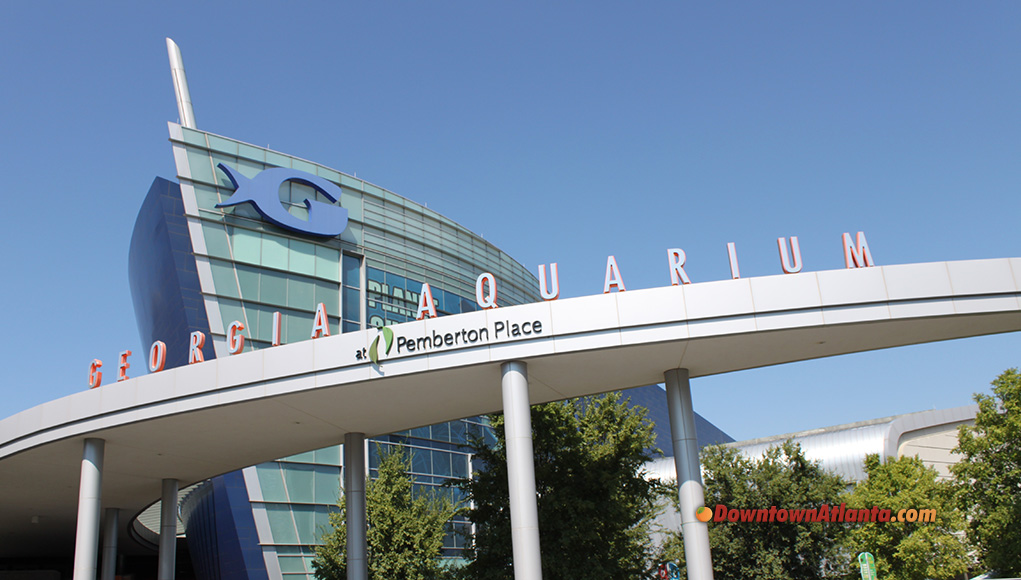 Atlanta is home to the world's largest aquarium which is just one of the many reasons this cosmopolitan Southern city maintains its spot on the list of top destinations for people around the globe. The massive aquarium welcomes millions of visitors through its doors and is the host to several special events and galas throughout the year making it a beacon of culture and science in the heart of the city.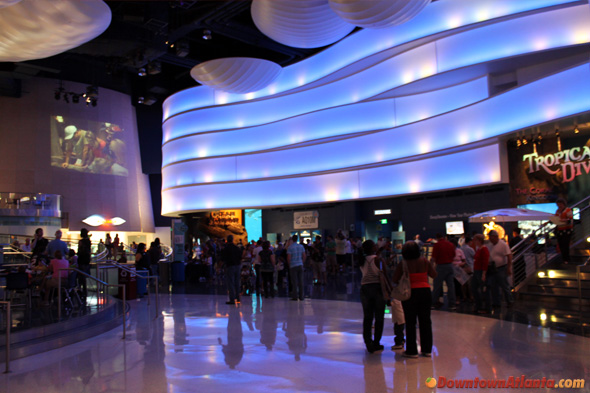 Located in the bustling Downtown Atlanta area, the Georgia Aquarium's grand opening occurred on November 23rd, 2005 and has seen record numbers of visitors ever since. Thanks to a generous endowment of $250 million dollars from Home Depot's co-founder and local philanthropist, Marcus Bernie, the Georgia Aquarium was given as a gift to the city of Atlanta to educate, inform and entertain.
With over eight million gallons of water and sixty exhibits featuring some of the planet's most unique animals and plant life, there is more than enough to see and experience while visiting this state of the art facility. From the children-friendly exhibits that feature interactive activities which allow them to get up close and personal with marine wildlife to the awe-inspiring attractions that capture the true beauty of the complex world that exists underwater, the Georgia Aquarium is a life-changing experience waiting to happen.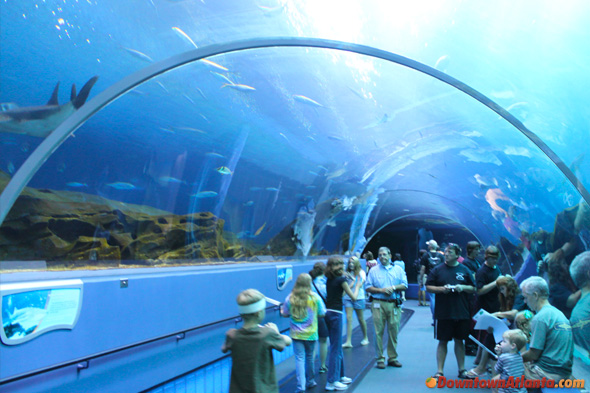 There is a large food court that offers a variety of options and a souvenir shop for those seeking to take home a memento of their visit at the world's largest aquarium. The Georgia Aquarium is unlike anything you've ever seen and is sure to be a place you'll want to visit for years to come.
Address:
225 Baker Street
Atlanta, GA 30313
Parking:
357 Luckie Street NW
Atlanta, GA 30313
Parking is $10 and the entrance to the Aquarium is a short walk outdoors underneath a covered walkway.
For more information, please call (404) 581-4000.