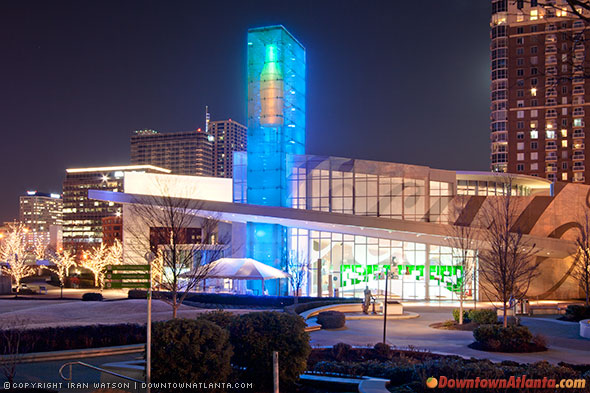 With millions of visitors flocking to Atlanta every year, one of the main attractions that keep them coming back in droves is the wonderful World of Coca-Cola. Atlanta is home to Coca-Cola, the world's largest and most successful soft drink manufacturer. Located in the heart of Downtown Atlanta, the World of Coca-Cola is a truly fascinating look at how Coca-Cola came to be an international sensation.
Originally, the World of Coke was a permanent fixture at the Underground, a bustling entertainment center in Downtown Atlanta. In the early 2000's, the museum closed down and plans to reopen the World of Coke in its new, much larger location began to take shape.
The new World of Coke museum made its grand debut on May 24th 2007 and quickly became a much sought after destination for locals and visitors trekking to the Downtown Atlanta corridor. Located directly across the street from the Children's Museum of Atlanta, the Georgia Aquarium and the Olympic Centennial Park, this sprawling 60,000 square foot, state of the art museum is a beacon for Coca Cola connoisseurs and museum buffs alike.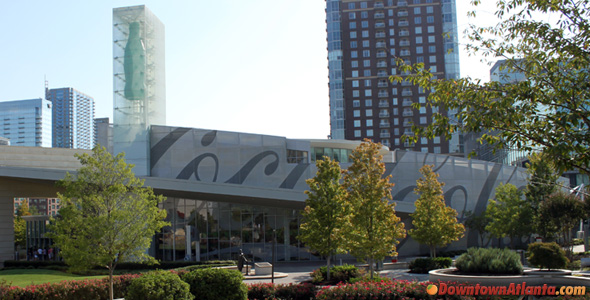 What's really exciting about the World of Coke is that the tour touches on the past, present and the future of the brand that has come to symbolize American tradition and creativity. From special exhibits that feature pop art utilizing the Coca Cola logo or silhouette to the tasting room which allows patrons to sample more than sixty different Coca Cola recipes from around the world, this family friendly museum is a must-see on any list of Downtown Atlanta attractions.
Address:
121 Baker St. NW
Atlanta, GA 30313-1807
Parking:
Visitors can park in the World of Coca-Cola parking garage for $20/vehicle. The entrance is located at the stoplight on Ivan Allen Jr. Boulevard between Centennial Olympic Park Drive and Luckie Street.
Marta Information:
Visitors using MARTA can choose from two stops, each approximately a 10 minute walk from the World of Coke.
MARTA stop W1 – Dome/GWCC/Philips Arena/CNN Center
MARTA stop N1 – Peachtree Center.
For more information, please call (404) 676-5151 or 1-800-676-COKE (2653).