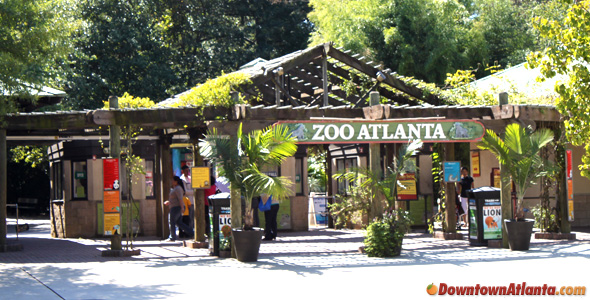 As the oldest cultural attraction in the city, Zoo Atlanta is a highly celebrated educational resource which informs, entertains and builds awareness about the diversity that exists within the animal kingdom. For both tourists and locals, Zoo Atlanta serves as one of the top destinations in the area.
With over 1,000 animals representing 200 species contained within the state of the art facilities at Zoo Atlanta, there are so many exhibits and interactive experiences to be had that it might take more than one visit to explore the zoo in its entirety. The sprawling facility takes up more than 40 acres, which explains why the zoo houses some of the most impressive habitats ever created.
In recent years, Zoo Atlanta has been in the headlines for several ground-breaking exhibits and special projects. One of the most highly recognized projects is the Giant Panda project which brought Zoo Atlanta and China together for the first time in the zoo's history. Two giant pandas, Lun Lun and Yang Yang were shipped to Atlanta where they became part of a unique state of the art exhibit. This amazing event placed Zoo Atlanta on a global stage where the zoo became known for its outstanding research, top notch facilities and high standards pertaining to the animals, staff and educational opportunities.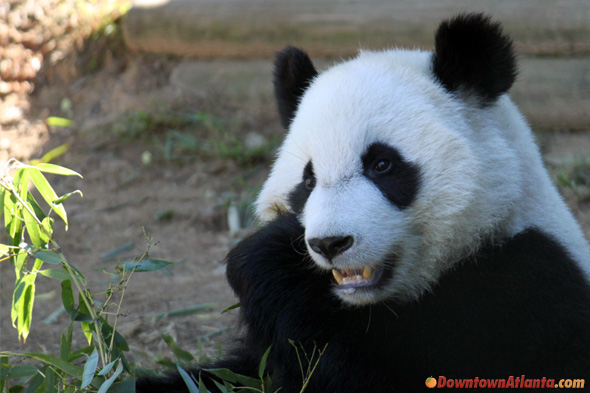 Alongside the highly popular Chinese panda exhibits, several other high-profile exhibits help the zoo draw upwards of nearly 700,000 visitors a year. Exhibits such as The African Plains feature lions, elephants, giraffe and black rhino while The Tiger Forest features endangered tigers from several regions. Another popular exhibit is the Children's Petting Zoo, which allows children to interact with family-friendly animals including sheep, goats and pigs.
This family friendly zoo is a great destination and learning tool for children and adults alike. From special exhibits to interactive activities, there are numerous opportunities for one to learn about animals from various parts of the world and how they live, eat and interact.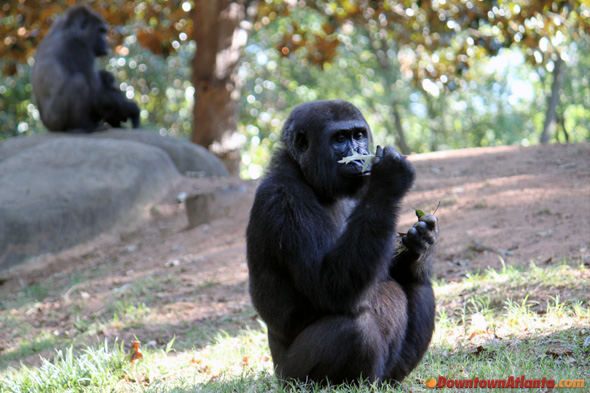 Not only is Zoo Atlanta a great educational tool and cultural attraction, it is also the backdrop for several great charity events throughout the year. One of the biggest events of the year takes place in May. The Beastly Feast brings together animal lovers, philanthropists and members of Zoo Atlanta for a night of fundraising and fun with Zoo Atlanta as the backdrop. There are also special events such as the Wild on the Rocks series which highlight specific species or exhibits throughout the zoo.
Zoo Atlanta is a must-see attraction for any visitor or local who wants to explore and admire the diversity that exists in our planet's animal kingdom!
Hours:
Monday through Friday from 9:30am to 5:30 pm (last tickets at 4:30pm)
Saturday and Sunday from 9:30am to 6:30pm (last tickets at 5:30pm)
The zoo may close or close early in inclement weather.
Allow two to three hours to see the zoo.
Dates:
Zoo Atlanta is open 363 days a year (closed on Thanksgiving Day and Christmas Day).
Address:
Located in historic Grant Park and just minutes from the center of downtown Atlanta, Zoo Atlanta is highly accessible by freeways and public transportation as it resides near three major interstates, I-20 and I-75/85 and there is bus service available from several Marta train stations in the area.
Zoo Atlanta
800 Cherokee Avenue Southeast
Atlanta, GA 30315-1470
Directions:
From I-75/I-85, take Exit 246 (Fulton Street) and drive east on Fulton Street. Turn right on Capitol Avenue and follow Capitol to the first light. Turn left on Georgia Avenue to the end at the Cherokee Avenue lot.
From I-20, take Exit 59A (Boulevard) and go south for a half-mile. Follow the signs to park in the lots on Boulevard.
Public Bus Transportation to the zoo is available from:
Five Points MARTA station via Route #97
King Memorial MARTA Station via route #397
The A to Z Bus:
The Aquarium to Zoo bus route, aka the A to Z bus, runs between Zoo Atlanta and The Georgia Aquarium.
For more information, call (404) 624-WILD.