Downtown Atlanta is the heart of the sprawling Metro Atlanta area and home to one of the largest business districts in the Southeast. The downtown area, with its numerous tourist attractions, entertainment centers, restaurants, hotels, and business sectors attracts millions of tourists every year while supporting hundreds of thousands of residents and business professionals on a daily basis.
History
The Downtown Atlanta area traces its roots back to 1826, when railroad surveyors began looking for a route between Milledgeville and Chattanooga.  As a result of this survey and railroad construction, a town named Terminus was founded in 1837 in what is now Downtown Atlanta.  In 1842, the thirty citizens of Terminus voted to change the town's name to Marthasville in honor of then Governor Lumpkin's daughter, Martha.  Just five years later, in 1847, the town again changed names and became Atlanta.
The original downtown area had just seven streets: Peachtree Street, Whitehall Street, Marietta Street, Decatur Street, Pryor Street, Loyd Street (now Central Avenue), and Alabama Street.
Business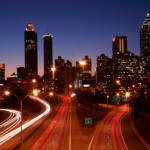 Downtown Atlanta has grown significantly since those early days, and is now one of the largest business districts in the country with over 22 million square feet of office space. Because of the city's central location, several of the nation's top fortune 500 companies have their headquarters in Downtown Atlanta. In addition, Downtown Atlanta is home to the largest skyscraper in the U.S. outside of New York and Chicago – the Bank of America Plaza building.
Attractions
Alongside many of the city's top companies are major attractions and exhibits that draw millions of tourists and visitors to the bustling Downtown Atlanta area every year. From the Coca Cola museum to the Georgia Aquarium and the Martin Luther King, Jr. National Historical Park, there are numerous popular attractions all within walking distance of one another which makes touring Downtown Atlanta easy and accessible.
Shopping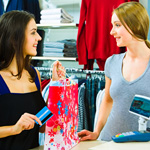 Downtown Atlanta is located in close proximity to many popular shopping destinations that bring locals and visitors together on a daily basis to experience the best shopping in the city. Some of the popular nearby shopping malls include Lenox Square and Phipps Plaza as well as Atlantic Station.
Hotels
Nearly every well-known hotel chain has a location in Downtown Atlanta. If you are looking for a more unique experience, the downtown area is home to some unique boutique hotels that offer a one-of-a-kind experience to travelers and locals alike.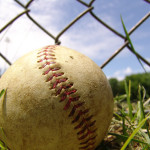 Sports and Entertainment
Atlanta is home to several top sports teams and venues including the Hawks NBA basketball team and the Falcons NFL football team. The Phillips Arena (Hawks) and the Mercedes-Benz Stadium (Falcons) are not only home field for Atlanta's sports teams but also double as top entertainment venues for concerts, shows and performances.
Colleges and Universities
Several major college campuses are located in Downtown Atlanta. Georgia Tech and Georgia State University reside in the heart of Downtown Atlanta, adding a youthful flair to the area during the school year.
Transportation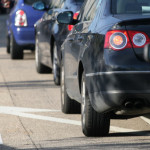 Atlanta is home to Hartsfield Jackson International, which is the main hub of Delta Airlines and also the busiest airport in the nation. There are numerous transportation options for travelers looking to get to and from the city, including rental car, taxi, shuttle bus, and MARTA. MARTA (Metropolitan Atlanta Rapid Transit Authority) is Atlanta's public transportation and runs trains from the airport to several stops in Downtown Atlanta and many places throughout Metro Atlanta at affordable rates. MARTA also runs city busses with routes throughout downtown and metro Atlanta. For those travelers with cars, interstates 75 and 85 intersect Downtown Atlanta and interstate 285 forms a ring around the downtown area.
A world-class modern and historic city
From its humble roots as the last stop on a railroad route, to one of the nation's most popular southern destinations, Downtown Atlanta has evolved into a world class city that is sure to capture the heart of every traveler and resident of this modern and historic world-class city.